UpViral Review
The Savvy Marketer
Rating:

10

/ 10
UpViral Review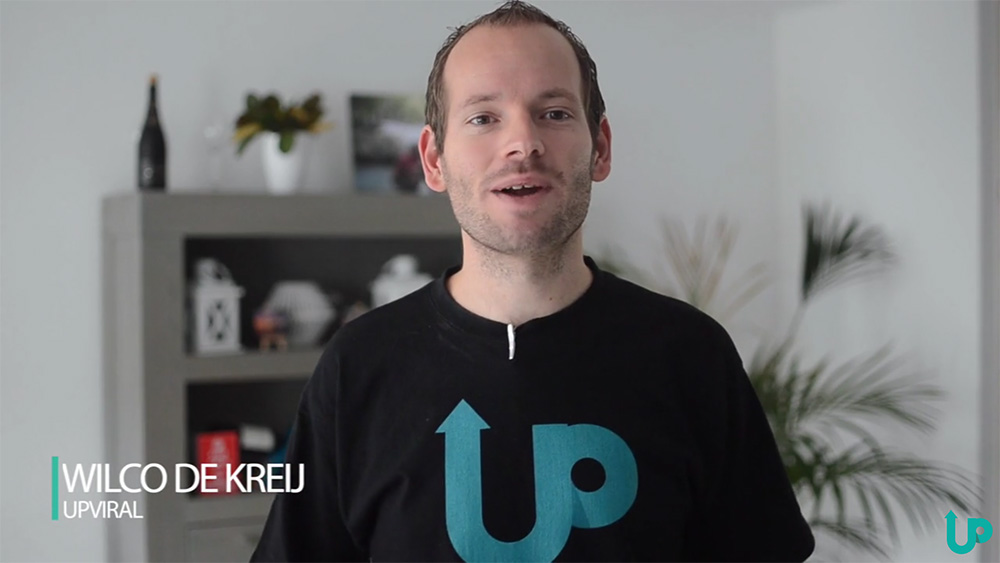 5.0
UpViral Review And Bonus – Make Your Campaigns Viral With This Product By Wilco de Kreij.
Product Name: UpViral
Creator: Wilco de Kreij (of Videosk.in)
Price: $47 per month, $197 per year, $297 – lifetime
Upsells: Viral Hacking Masterclass $97, ConnectAudience $27 per month or $197 per year
Date of Launch: August 8th 2015 (RELAUNCHING APRIL 7TH 2016)
Rating: 5 Stars – Well worth it
Official Website: UpViral.com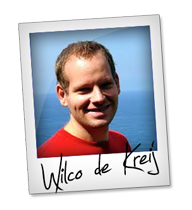 UpViral is the latest product release from Wilco de Kreij. You may not know who Wilco is, but you have probably heard of some of his products. He is known for creating excellent quality internet marketing software and tools that increase productivity, traffic and ultimately, sales. One of his most notable products is Videoskin. UpViral is set to be Wilco's biggest launch yet and in our opinion, probably his best product to date (and that's saying something as everything he puts out is amazing). Continue reading our UpViral review to learn more on this product or, if you prefer, click to go straight to the official UpViral website.
So what does UpViral do?
UpViral essentially lets you create viral referral marketing campaigns by allowing your customers or subscribers to promote your business for you. You can create an army of hungry fans willing or even begging to share your site to their friends for points that they can collect in order to unlock a free gift. In beta testing, using UpViral, people shared the links etc on average 2.5 times which means you can get over 2 times the amount of traffic, optins and sales from the same advertising spend (when using paid traffic). This is phenomenal! In fact, during the testing period Wilco de Kreij was able to:
Build a REALLY SIMPLE site (only 2 pages) which collected 138,790 leads in less than 40 days
Generate 100,000 leads for a BRAND NEW company within a single week
Another beta tester got over 16,000 subscribers… and only in four days! This same person is still netting thousands of subscribers each and every day, and it doesn't stop there. There are many more stories where that one came from. These results are taking place with practically NO advertising too! It all works through the power of viral marketing, by leveraging Twitter, Facebook and other social media.
Using viral referral marketing Dropbox was able to go from only 100k subscribers to over 4 million users in just 15 months. That's a 3900% increase and shows the effectiveness of using this marketing strategy to build a business.
What types of campaigns can you run with UpViral?
With UpViral, it's the easiest it's ever been to:
Run Viral Giveaway Campaigns – Get your visitors to bring in other visitors by incentivizing them with a prize or goodie! (This method works brilliantly when if you are running an eCommerce store or selling on Shopify!)
Run Viral Contests – You can use the contest idea to promote your product, site or service through Twitter and Facebook in a matter of minutes!
Generate Tons of Viral Traffic to Your Launch – If you happen to be launching a new service or product this is for you! Generate a massive amount of leads – with very little or even no advertising!
And much more!
UpViral is incredibly easy to use and plugs right into your existing sites and pages, you really won't believe how easy it is get your first campaign up and running! It integrates seamlessly with LeadPages and ClickFunnels as well as OptinPop & UberOtin (we will be giving away both OptinPop & UberOptin as part of our UpViral bonus) so no need to build out new funnels if you already have some in place.
Click to watch an UpViral demo
UpViral Upsells
This review on UpViral isn't over just yet as when you purchase UpViral, you will also have the chance to get your hands on two additional products Wilco is offering at this time. They are ConnectAudience and Viral Hacking Masterclass. Here is our very brief review of the Upviral upsell products.
ConnectAudience
If you are planning on getting just one of the upsells, then this is the one to get! ConnectAudience could be a MAJOR product in it's own right as it is that good! This product works off Facebook's API (if you know anything about Facebook API access, then you know this is HUGE). Somehow, Wilco got permission to have Upviral connect to Facebook's API interface, which means, through ConnectAudience, you can now hook up your autoresponder straight to your Facebook Ad's account. Major game changer! With this, you will be able to see exactly which of your scubscribers use Facebook and you will be able to collect their Facebook user information so you can run CUSTOM Facebook Adverts.
You can go into deep details such as:
Which of your subscribers on Facebook have bought from you in the past
Which of your subscribers also on Facebook open up your emails the most
Which subscribers using Facebook bought a particular product and also what products they bought from you in the past
Which subscribers also on Facebook clicked a particular link or even opened a particular email you sent
With this new ability to run custom Facebook ads, you can promote to your list DAILY and it won't be seen as spammy. Every time they log into Facebook they will see your ads in the right hand side reminding them to visit your site keeping your business top of mind. ConnectAudience gives you the power to promote your business via email and again when the user logs in to their Facebook account.
It is estimated that the average Facebook user logs in up to 10x a day! That's at least 10 times a day you can promote your brands message to your customers! Combine this with an Upviral giveaway contest, and the number of sales and leads you can create is limited only to the amount of ads you want to run and your imagination! This upsell cost $27 per month or $197 per year. Definitely worth it and recommended!
Viral Hacking Masterclass
This product is a 6 week video class (there is a bonus 7th week) that teaches you exactly what you need to know to make your UpViral campaigns go from good to great! The course is taught by Wilco himself and the bonus 7th week is where Wilco goes over a case study. You will get to see an over the shoulder view of Wilco putting his top tactics in action and what is hot and working right now. If you want to take your UpViral campaigns to the max, then this upsell is recommended although it is not required. This upsell costs $97 as a one time fee.
Final Verdict
I hope you've enjoyed reading our UpViral review and hope you can see that this is an amazing product, that we cannot recommend enough. Once you set it up, and have optimized your funnels, you can leave this to run on autopilot and grow you business leads, traffic and sales for FREE! Because viral marketing is so powerful, you really don't have to put in much work once after initial setup to continue seeing results months and even years on. We will certainly be getting this tool and will be using it in our business and would advise any online marketer to do the same. After all, you can never have too much traffic, too many leads or make too much money, right?
So, if you're serious about increasing your traffic and your profits, then you seriously need this! No other app on the market comes close to what UpViral does… at any price! And speaking of the price, it's currently available for a deep introductory discount, but you gotta move fast!
Click here or the button below to purchase UpViral today!
Disclaimer: Results may not be typical or expected for every person. The Savvy Marketer will be compensated when you join through the link on this page to UpViral's enrollment and you will be entitled to the bonuses from The Savvy Marketer. The Savvy Marketer cannot guarantee your results. By clicking the buttons above you will be directed to UpViral's presentation page. The Savvy Marketer is not responsible for any claims made outside of this page.
UpViral re-launches on April 7th 2016 and will only be available at the current price (see above) until April 11th before it increases for good! So if you have been on the fence about getting UpViral, it is time to make up your mind while you can still get it at this low price. Check out the video below, to see what you will be able to do with UpViral:
Since the launch of UpViral, Wilco has released a new product called Connect Leads. This tool integrates with UpViral and allows you to build huge email lists directly through Facebook! Check out our Connect Leads review to find out more.